Welcome
The official Memorial Website
In Honor of
William E Knorr Jr
Thank you for taking a walk down memory lane with us as we celebrate the life of our beloved husband, father, son, brother and friend.
On November 10, 1971
the world was blessed with the life of my husband,
William Knorr ....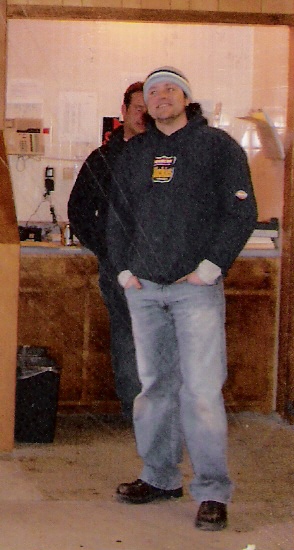 ... forever in our hearts ...
November 10. 1971 ~ June 26. 2004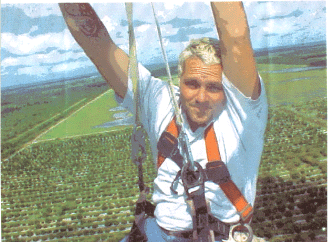 Light a candle

in memory of

Bill Knorr

Click here
http://gratefulness.org/candles
Do not stand
at my grave and weep,
I am not there, I do not sleep
I am one thousand winds that blow
I am a diamond's glint on snow
I am the sunlight on ripened grain
I am the gentle autumn's rain
When you awaken in the morning's hush
I am the swift, uplifting rush
of quiet birds in circled flight,
I am the soft star that shines at night
Do not stand at my grave and cry
I am not there, I did not die
anonymous
Click here to view
The United Workers Memorial
in honor of the American workers
who have lost their lives on the job
http://www.usmwf.org/Memorials.htm
<< click on the year 2004 >>
Legislation has been introduced into the U.S. Congress (108TH CONGRESS 1ST SESSION S. 1272) which would amend the Occupational Safety and Health Act of 1970. This legislation would change the regulations for citations and penalties; increasing criminal penalties for reckless disregard for safety resulting in the death of a worker.
click on http://www.usmwf.org for more information and how you can help





This site is lovingly sponsored by William's wife and children.

There is a sacredness in tears.
They are not the mark of weakness,
but of power.
They speak more eloquently
than 10,000 tongues.
They are the messengers
of overwhelming grief,
of deep contrition,
and of unspeakable love.

-Washington Irving







If your life is being affected by ALCOHOL
~ click here ~
There is help and hope for those who suffer with the disease of alcoholism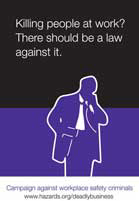 Please Observe

Workers Memorial Day

April 28

In memory of workers worldwide who have lost their lives on the job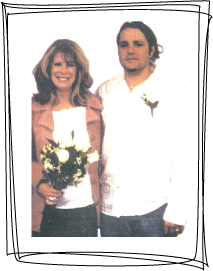 William and Amie Knorr
For information on

Grieving the tragic or sudden death of your loved one

~ click here ~